Hi, I'm David Lewison, a playwright and actor based in Los Angeles. I use this site to keep friends, family, and colleagues up to date on my various activities – you can also find me on Facebook and Twitter. If you are a theater artist interested in receiving a reading copy of one of my plays, or just anyone who'd like to get in touch, please feel free to contact me. Thanks for visiting…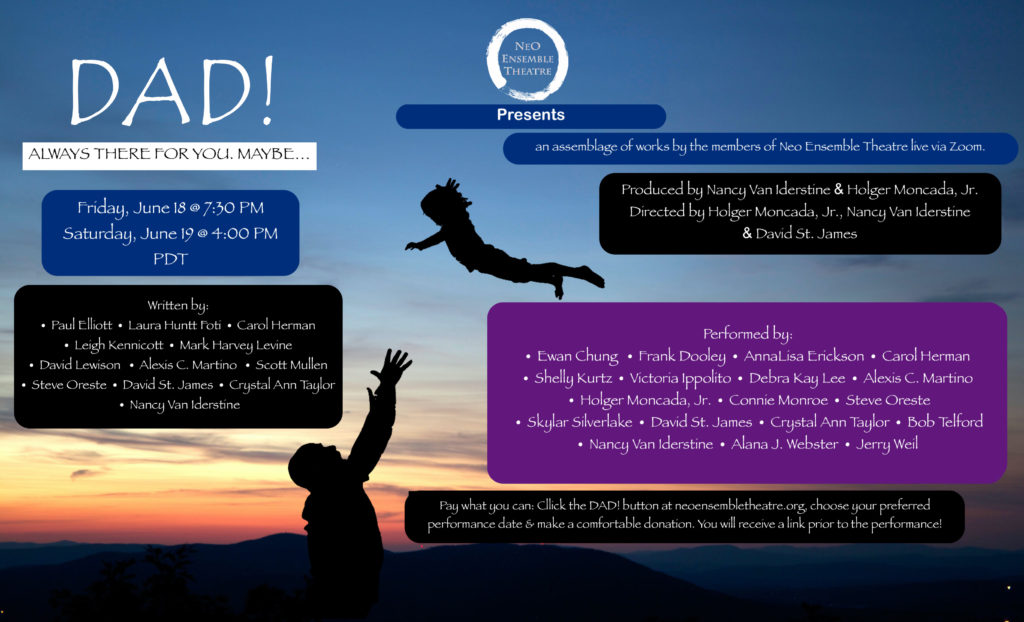 David's comedic monologue "Emperors" is included in Neo Ensemble Theatre's "Dad!" Online performances are Friday, June 18th at 7:30 pm and Saturday, June 19th at 4:00 pm. Pay What You Can tickets are available on the Neo Ensemble web site.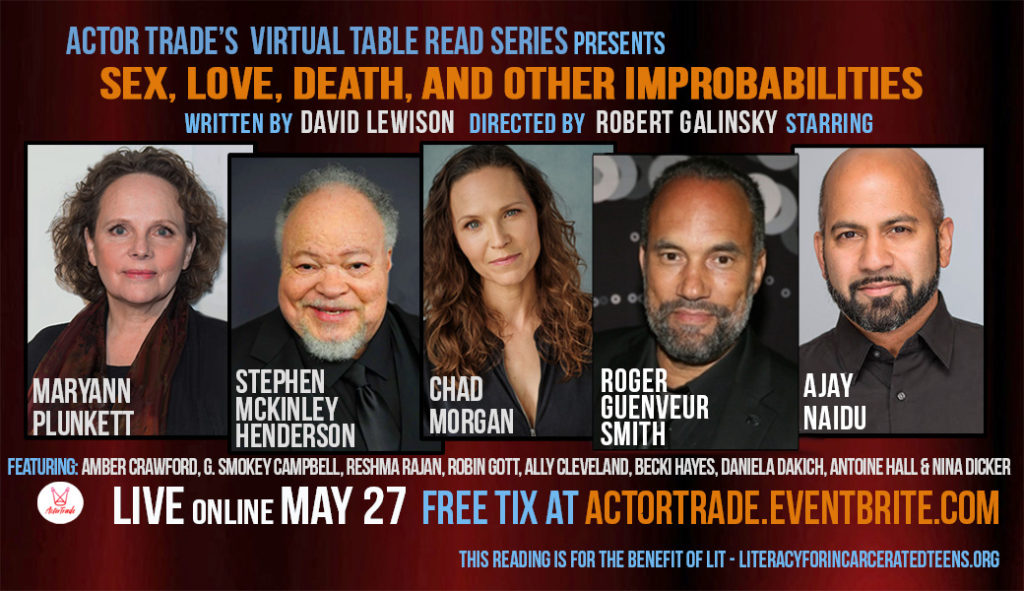 "Sex, Love, Death, And Other Improbabilities," a collection of seven of David's short one-act plays, is being produced as part of Actor Trade's Virtual Table Read series on Thursday, May 27th 2021 at 6:30 pm Pacific time. The cast includes Maryann Plunkett, Stephen McKinley Henderson, Chad Morgan, Roger Guenveur Smith, Ajay Naidu, Amber Crawford, G. Smokey Campbell, Reshma Rajan, Robin Gott, Ally Cleveland, Becki Hayes, Daniela Dakich, Antoine Hall, and Nina Dicker.
The evening is produced and directed by Robert Galinsky as a benefit for Literacy for Incarcerated Teens. Tickets for the reading are free via Eventbrite, but donations are encouraged at the Literacy for Incarcerated Teens web site.